CREATIVE SCHOOL is growing at a fast pace but operating in rental premise. This may not be sustainable for long term and wider benefits. To accomplish the task of having own infrastructure and more amenities at an earlier date – a teacher is counting on your help. Your contributions will go a long way in changing many lives for many generations.
A teacher can teach and establish a school but cannot afford finance for infrastructure.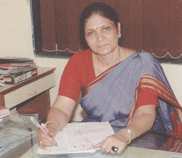 Every seed of Love sowed.
Will spring some where on the road.
And the sacrifice you make
Will serve to lighten someone's load.
Mrs. Kamla Kanaujia is founder and the Principal of CREATIVE SCHOOL. She is Master of Science and Bachelor of Education (M.Sc., B.Ed.) with a Diploma in Business Management (DBM) and a lot of passion for teaching kids every day with some innovative methods. A dedicated teacher par excellence and visionary with vast teaching experience internationally from junior K.G. to Junior College.
A team of highly qualified, trained dedicated teachers from various fields and subjects are working under able guidance of Mrs. Kanaujia
The
Creative Staff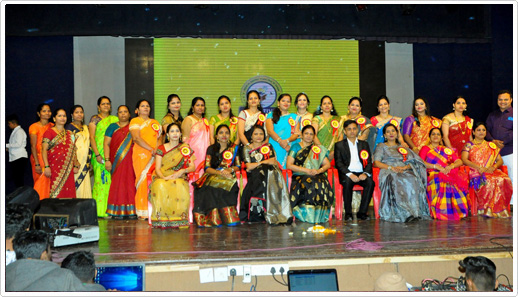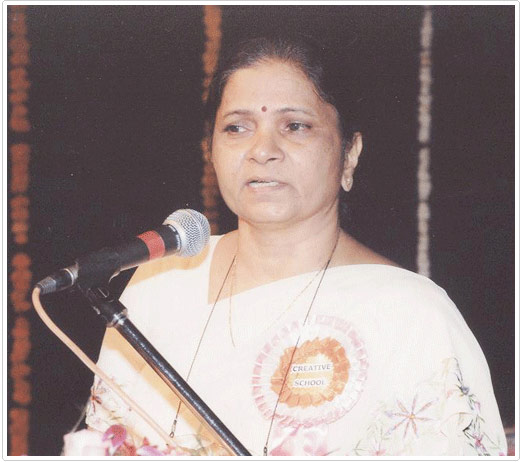 No goods deed is every wasted,
No kind word said in vain.
For the good, we do for others,
Life brings back to us again

HELP TEACHER TO TEACH TO MORE ! MAKE A DONATION TODAY !
The Founder's Inspirations:
The eagerness of economically backward parents saying "Many MNCs have come to India, if you can tech my child in English Medium, he/she would have a better scope for job in MNC"

Those praises by students, parents & my employers in earlier job at Junior College saying, "Your are a good teacher"
It gave not only a sense of pride but also a strong will to make myself a medium to the benefit of more and more children through school and not through a coaching class.